We have winners! You can see who won Challenge #76 by clicking the cut!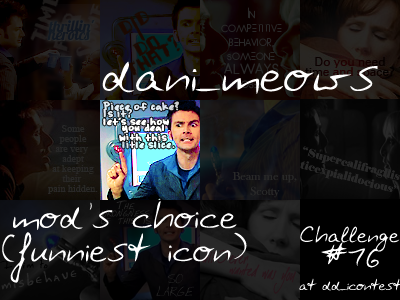 Congratulations to all the winners (which is everyone!) and thanks once again, both to those who submitted the icons and those who voted on them. Challenge #77 should be up sometime later today! :)
P.S. If you'd like to submit an idea for a challenge or if you have any questions, please
comment here
or
PM the mod
. Thank you!